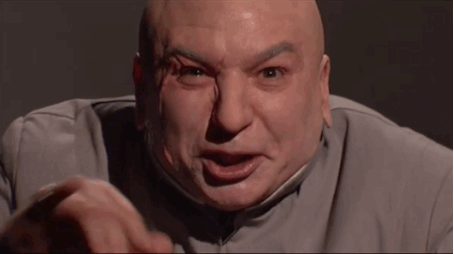 Apple gave haters the best belated Christmas gift ever last year. "Proof" that Apple was slowing down phones to "force" users to upgrade. *MUWAHAHAHAHAHAHA*
It's not always easy being a Mac advocate. We love our iMacs, Mac Minis, Mac Pros, MacBooks, MacBook Pros and Airs, iPods, iPads and iPhones! We love the closed, secure, dedicated ecosystem. We love the company and its values, commitments and innovations. We even love the haters (and we love watching them realize they were wrong come around). Every Mac fan knows that Apple does things we don't immediately understand and we've learned over the years to …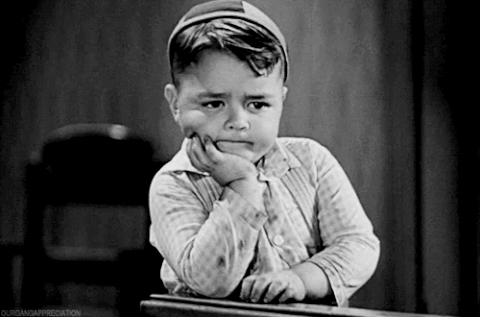 … wait for it. (Steve Jobs taught us well with his "one more thing".)
What Apple did in the wake of the controversy is what Apple Faithfuls knew they would do. They made it right! They issued an explanation and an apology for not being more transparent. A short time later, they started offering reduced cost battery replacements, then partial refunds to people who paid full price. In the next big iOS update, they introduced a "Battery Health" feature that lets you see what state your battery is in. Learn more on the Apple support site about how this feature works.
We have been surprised lately by the number of people who are still experiencing slow performance but haven't taken any action. Your iPhone is a technological marvel (and priced accordingly!) and you ought to be getting every last drop out of it. Well, let us help you!
First, let's clarify "battery life" and "battery lifespan".
Your iPhone battery uses lithium-ion technology, which means it can pack faster charging, longer lasting, power density into a light, thin package. It charges up to 80% or so very quickly, then moseys along the last 20% to not strain the battery too much and extend it's lifespan.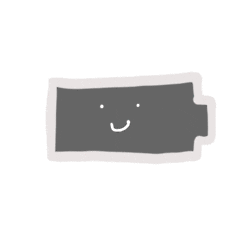 Battery life refers to the amount of time your device runs before needing a recharge. If it seems like your battery is not lasting as long as it should, there are lots of things you can do to prolong it. Here is quick list of the ones we think are most effective:
Turn off "Background App Refresh". This function allows apps to refresh even when you're not using them. You can either disable it entirely or leave it on and allow on selected apps to refresh. You can adjust this in >Settings >General >Background App Refresh
In iOS 11, you can go right to "Battery" settings to make energy saving changes. If your battery is low or you know you'll be unable to charge it for a while, you can put your phone in "Low Power Mode". You can also see (if you dare!) what processes are using your battery in % from highest to lowest. This is helpful, because you may be able to tweak how a certain app behaves if it's hogging the battery.
Keep you phone's iOS up to date. Apple is constantly improving, getting feedback, adjusting. Keeping your iPhone up to date (if you're a stickler, wait a few days and read about what people are saying good and bad before you update) is a great way to make sure your device is being the best it can be!
There are approximately a BILLION articles with tips for saving battery life. Here is one we really like that includes simple and pro level tips.
Battery lifespan refers to the amount of time your battery lasts until it needs to be replaced. Lithium-ion batteries chemically degrade over time. There is no magic way to make them last forever. There are many, many factors involved in determining how long a battery will last. How is it used? Heavy cpu and gpu usage will take a higher toll on a battery than phone calls, text, email and FaceBook surfing. Where is it used? On a hot day, if you leave your iPhone in the car .. it may never come back. Repeated exposure to extreme heat or cold will shorten the lifespan of your phone battery.
Check your battery health in the >Settings >Battery >Battery Health (Beta) tab on your phone (iOS 11).
Don't stick it on the charger every time you're not using it. Let the battery get lower before giving it a full charge.
Keep your iOS up to date (maybe wait until the first update to a whole new version).
Check out Apple's own performance enhancing tips.
Don't give up on your iPhone! TechRestore has been dedicated to Apple devices and the people who use them for many years. We see broken, degraded, abused, vintage, unlucky devices all day, six days a week! So what may seem like a deal breaker annoyance may only require a quick and inexpensive fix. For example, battery replacement on most models is just $29.99 and comes with a one year functional warranty.
Take it to an expert who cares. We also have gently used, Certified Restored products on sale all the time AND, if you are ready for an upgrade, we buy used devices for MORE than Apple and our closest competitors. We are also dedicated to a no landfill policy and will responsibly recycle at no charge.
Here's hoping these tips have helped your iPhone battery
*disclaimer – beware the rabbit hole of video compilations for Live long and prosper ….